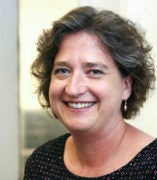 Ellen McClure, PhD
Associate Professor
Director, Engaged Humanities Initiative; Associate Professor of History
French and Francophone Studies
Pronouns: She/Her/Hers
Contact
Building & Room:
Institute for the Humanities (Lower Level Stevenson Hall), Office A
Email:
About
Ellen McClure is Associate Professor of French and History and Director of the Mellon Engaged Humanities Initiative at UIC. Her work centers on the intersection of religion, history, and literature in early modern France, and she is the author of Sunspots and the Sun King: Sovereignty and Mediation in Seventeenth-Century France (University of Illinois Press, 2006) and the forthcoming The Logic of Idolatry in Seventeenth-Century French Literature (Boydell & Brewer, 2020). She is also the co-editor, with Hélène Bilis, of the forthcoming MLA volume Options for Teaching French Neoclassical Tragedy. With Feisal Mohamed and Marcus Keller, she is the co-editor of the book series Rethinking the Early Modern at Northwestern University Press.
Since 2018, she has served as the director of the Mellon-funded Engaged Humanities Initiative, housed in UIC's Institute for the Humanities, which supports undergraduate coursework and research that connects humanities work with the larger community.
Selected Publications
Books
Articles
"Le monde de La Fontaine: Oeuvre sans auteur?" XVIIe siècle 258:1 (janvier-mars 2013): 65-74.
"Religion and Representation in Marguerite de Navarre's Heptaméron," in Sacred and Secular Agency in Early Modern France: Fragments of Religion, ed. Sanja Perovic. New York: Continuum, 2012, 52-67.
"Neo-Stoicism and the Spectator in Corneille's Horace," EMF: Studies in Early Modern France, vol. 13 (2010), 144-158 . (PDF)
"Cartesian Modernity and the Princesse de Clèves." Seventeenth-Century French Studies 29 (2007): 73-80. (PDF)
"Lieu Tenant: Diplomacy and Dementia in Racine's Andromaque." Intersections: Actes de Hanover (2005): 237-245.
"Sovereign Love and Atomism in Racine's Bérénice." Philosophy and Literature 27 (2003): 304-317. (PDF)
"Une parfaite et sincère bonne correspondance et amitié: French-Turkish Trade and Artistic Exchange in Molière's Bourgeois Gentilhomme." Romanic Review 90.2 (1999): 155-166.
Notable Honors
2009-2010, Institute for the Humanities Fellow, University of Illinois at Chicago
2000-2001, Mellon Postdoctoral Fellowship (Newberry Library), Mellon Foundation
Education
PhD in Comparative Literature, University of Michigan, 1997
BA, with highest honors, Swarthmore College, 1990