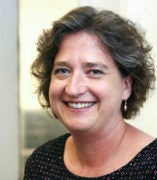 Ellen McClure, PhD
Associate Professor
Director, Engaged Humanities Initiative
French and Francophone Studies
Contact
Office Phone:
Email:
About
Major Interests:
17th-century French literature, politics and religion
Selected Publications
Books
Articles
"Le monde de La Fontaine: Oeuvre sans auteur?" XVIIe siècle 258:1 (janvier-mars 2013): 65-74.
"Religion and Representation in Marguerite de Navarre's Heptaméron," in Sacred and Secular Agency in Early Modern France: Fragments of Religion, ed. Sanja Perovic. New York: Continuum, 2012, 52-67.
"Neo-Stoicism and the Spectator in Corneille's Horace," EMF: Studies in Early Modern France, vol. 13 (2010), 144-158 . (PDF)
"Cartesian Modernity and the Princesse de Clèves." Seventeenth-Century French Studies 29 (2007): 73-80. (PDF)
"Lieu Tenant: Diplomacy and Dementia in Racine's Andromaque." Intersections: Actes de Hanover (2005): 237-245.
"Sovereign Love and Atomism in Racine's Bérénice." Philosophy and Literature 27 (2003): 304-317. (PDF)
"Une parfaite et sincère bonne correspondance et amitié: French-Turkish Trade and Artistic Exchange in Molière's Bourgeois Gentilhomme." Romanic Review 90.2 (1999): 155-166.
Notable Honors
2009-2010, Institute for the Humanities Fellow, University of Illinois at Chicago
2000-2001, Mellon Postdoctoral Fellowship (Newberry Library), Mellon Foundation
Education
PhD, University of Michigan
B.A., Swarthmore College