French grad students and faculty participate in Salon du Livre round table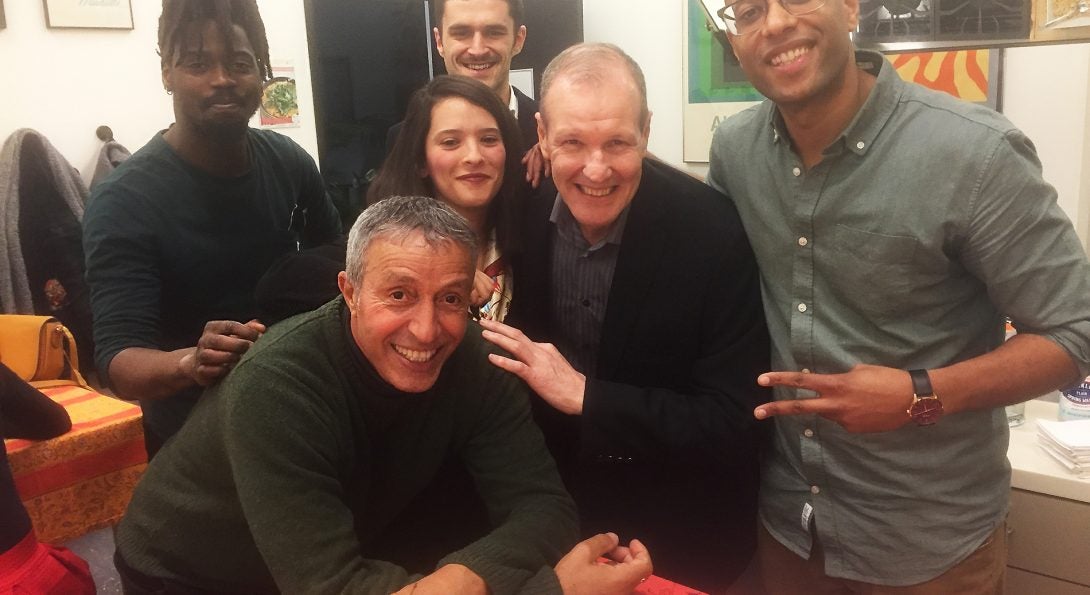 UIC French graduate students Samar Miled and Kevin Nonin were invited to appear at a Round Table with well-known Francophone novelist and activist Azouz Begag, multi-media artist Joël Degbo, and Sénégalo-Québécois rapper "Webster" to discuss "Freedom of Expression and Cultural Appropriation in the Contemporary Francophone World." John Ireland moderated the discussion.
This round table was organized by the Alliance française de Chicago as part of the Salon du Livre, one of the events of the Festival de la Francophonie 2019.
Modified on March 15, 2019