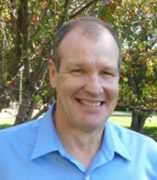 John Ireland, PhD
Associate Professor and Head
French and Francophone Studies
Contact
Address:
601 S. Morgan St.
Office Phone:
Email:
About
Major Interests:
twentieth-century theater and prose; theater and theatricality; Sartre and existentialism; French Canadian literature; film
Selected Publications
Books
Sartre: Un Art déloyal – théâtralité et engagement. Paris: Editions Place (coll. "Surfaces"), 1994, 238 pages.
Edited books
Jean-Paul Sartre, Kean, « Le Pari », Bariona (with Michel Rybalka) in Théâtre complet. Ed. Michel Contat. Paris: Gallimard (Bibliothèque de la Pléiade). 2005, 1,602 pages.
Articles
"Biography Good, Autobiography Bad: A Fundamental Sartrean Paradox?" The Sartrean Mind, ed. Matt Eshleman and Constance Mui (London: Routledge, forthcoming)
« Lettre de Chicago, 12 janvier 2017 » (On the Election of Donald Trump) Les Temps Modernes 692 (2017): 35-51.
« Noureddine Aba et Kateb Yacine: Pour un nouveau théâtre algérien dans l'esprit de Paul Vieille », Méditerranée, Mondialisation, Démocratisation : Hommage à Paul Vieille, sous la direction du Groupe d'initiative Paul Vieille, Paris : Geuthner, 2017, 401-415.
"Terreur et théologie : Paulhan, Scarry, Novarina." Littérature, 176 (2014) : 97-107.
"Parler sur le théâtre : une conférence inédite de Sartre (1959)." Genesis, 39 (2014) : 101-132.
"Sartre's America." Sartre Studies International, 20.2 (2014): 76-89.
"Numance, Bataille et les fins de la violence théâtrale chez Sartre." Etudes Françaises, 49.2 (2013) : 83-101.
"La Censure et la question du public théâtral de Sartre." Europe, 1014 (2013): 271-287.
"Ouragan sur Les Mots: Sartre, Nizan et  "l'ami" Castro." Revue des Sciences Humaines, 308 (2012): 47-60.
""Ouragan sur le sucre;" : Sartre, Castro et la révolution cubaine." Les Temps Modernes, 656(2009) 9-37.
"Le Kean de Sartre : personnage ou concept ?" Genesis, 25.5 (2005): 31-46.
"Jean-Paul Sartre," Twentieth-Century French Dramatists, ed. Mary Anne O'Neill. Dictionary of Literary Biography, no.321 (2005): 334-352.
"Sartre and Scarry: Bodies and Phantom Pain." In Revue Internationale de Philosophie, 231 (2005): 85-106.
"Poétique et engagement: l'écriture quantique d'Armand Gatti." Europe. 877 (2002): 34-50.
"History, Utopia and the Concentration Camp in the Early Plays of Armand Gatti." In Claude Schumacher, ed., Staging the Holocaust: The Shoah in Drama and Performance. Cambridge: Cambridge U.P., 1998, 184-202.
"A Speculum in the Text: Freud's "Katharina" and Maupassant's "Le Signe."" MLN. 113.5 (1998): 1089-1110.
"Freedom as Passion: Sartre's Mystery Plays." Theatre Journal. 50.3 (1998): 335-348.
"Sartre's Last Chance or What is Unfinished Literature?" Romanic Review 85.3 (1994): 419-436.
"Monstrous Writing: Serge Doubrovsky's Autofiction." Genre 26.1 (1993). Guest Editor and Contributor.
Notable Honors
2015, Silver Circle Teaching Award, UIC Vice Provost for Faculty Affairs
2007-2008, Fellowship, UIC Institute for the Humanities
2006, Chevalier dans l'Ordre des Palmes Académiques, Ministry of National Education of the French Republic
Education
Ph.D., New York University